Maps of the Burgundy canal
Burgundy canal map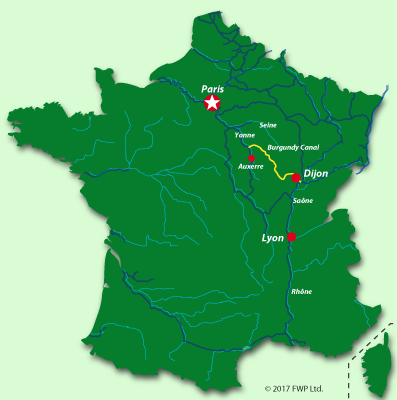 A view of the canal's geographical location in France is marked in yellow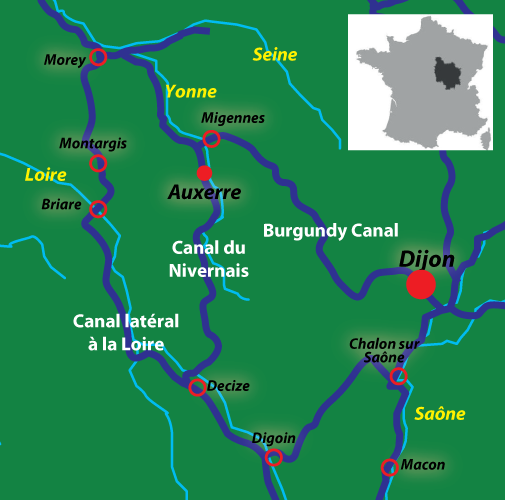 The above map shows the position of the Burgundy Canal, the rivers Saône, Yonne, Seine and Loire plus some of the other nearby canals
Yonne region and the Northern section of the canal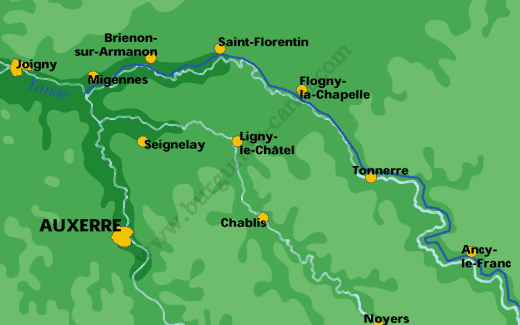 This is the northern section of the Burgundy Canal. The canal flows from the southeast to the northwest and empties into the River Yonne. The river Yonne flows into the river Seine.
Central northern section of the canal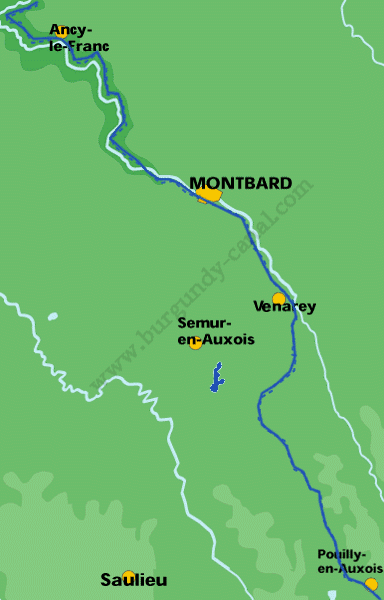 This is the central section of the Burgundy Canal on the northern side, the town of Pouilly en Auxois being at the summit. The river Armoncon flows laterally alongside the canal feeding and storing water where necessary. You will also notice the towns of Montbard and the historical town of Semur en Auxois.
Map of the Southern section of the canal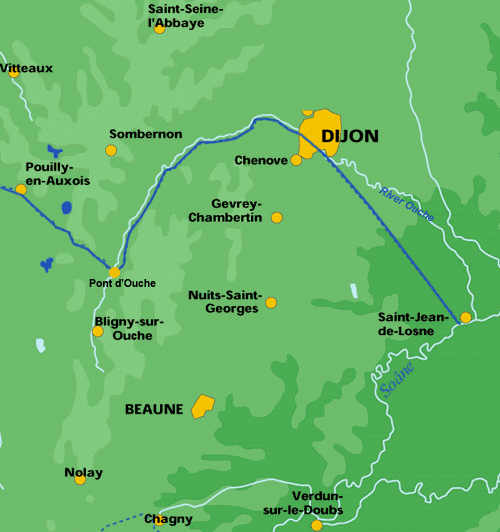 This is the southern part of the Burgundy Canal, the water flows south-east and downstream from Pouilly en Auxois, through Dijon, to the river Saône. The river Ouche flows through the market town of Bligny-sur-Ouche and joins the canal at a very small village called Pont d'Ouche. The Ouche is used to increase the supply of water to the canal.
The canal empties into the river Saone at Saint Jean de Losne, whilst the river Ouche joins the River Saone a few miles to the north.
The Saône river flows south and joins the River Rhone in the centre of the city of Lyon.
Cruise navigation maps for the Burgundy Canal
To order a detailed map suitable for self-drive boat rentals, barge cruising and even cycling, please contact Emma at Hotelsafloat.com