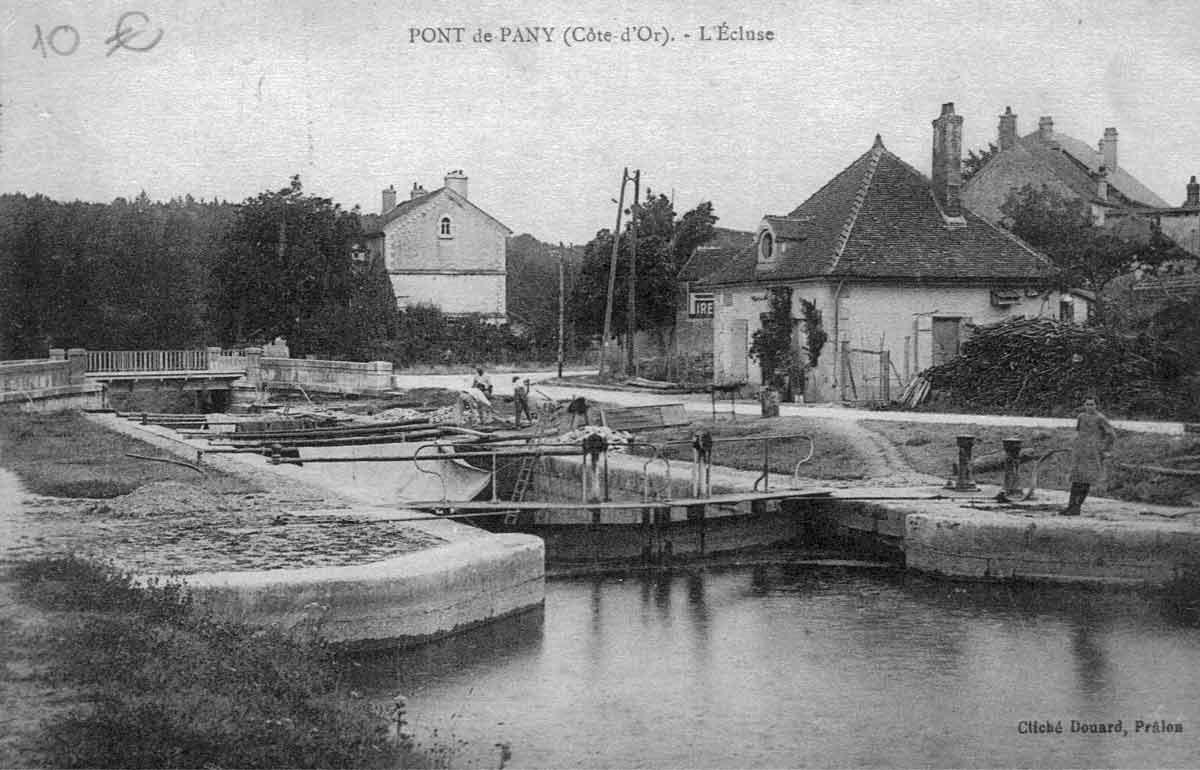 The old postcard shown above proves that things do remain the same. The lock 38s marks the entrance to the Valley Ouche, the canal makes a sharp right turn towards Dijon.
There is a small road that passes in front of the lock house which takes you over the hills and towards Nuit Saint Georges up.
The village was once a very important "Bread" market, hence the name "Pain". The bridge crossing the river Ouche was also an important frontier during the feudal times. You'll find a baker, post office, bar and restaurant. On the small market place there is often a small market
Hidden in the forest you may find Chateau la Chassagne,.
The mooring on the righthand side above Lock 38 is much better than below the lock.
In the village, you will find a pharmacy and post office.
Just above lock 38 on the towpath side, there is a comfortable place to moor.
Below the lock, there is a good turning area for 30 metre barges.