Grand Victoria luxury cruises
Grand Victoria is unique in design and purpose. Built to the desires and whims of a lady who adored and travelled the canals and rivers of Europe.
This charter cruise is rated as a "Best Burgundy Barge".
This is not a converted barge, but a vessel constructed with the goal of offering comfort, space and style. This is more of a luxury river cruiser which can navigate on most of Europe's waterways, she now cruises in the southern Burgundy region on the River Saône close to Dijon starting in the town of Gray, the cruise heads southwards towards Tournus close to Lyon.
There are three suites for 6 passengers, all with ensuite bathrooms, king-sized beds and every extra you would need for a luxurious cruise vacation.
About Grand Victoria
Length 38.5 metres (120ft), width 5.05 metres (16ft6)
3 suites with ensuite bathrooms & walk-in showers
Large and very comfortable saloon and dining area with panorama views and filtered windows
A spacious sundeck, equipped with lounge and dining furniture, fire pit
Hot-tub
Air-conditioning throughout
Bicycles
6 English speaking crew members
Full Board charters
The full board private charter for up to 6 guests includes:
Full breakfast
Gourmet lunches and dinners, plus a Michelin rated restaurant
Accompanying wines
Open bar including wines, spirits and soft drinks
Guided tours including, Dijon, Beaune, Pommard and Pouilly-Fuisse and more
Pick-up and drop off in Paris
Wifi & Internet
Prices from 34,900 USD for a private, full-board charter for 4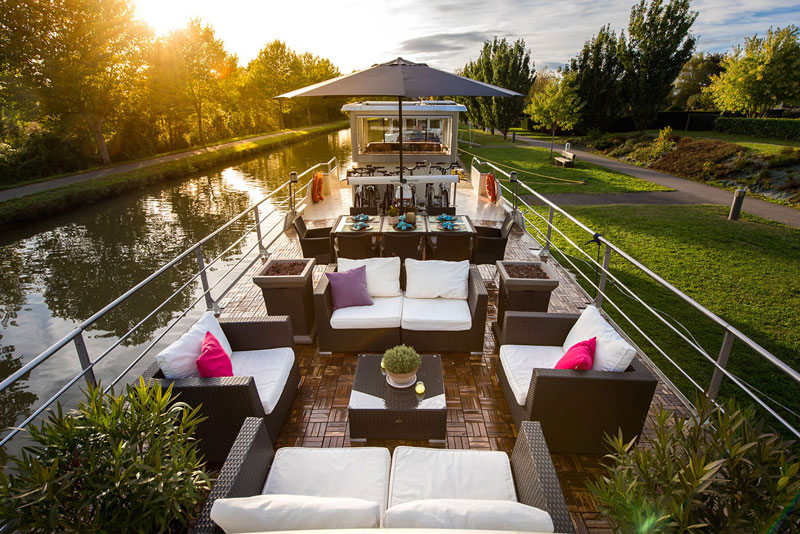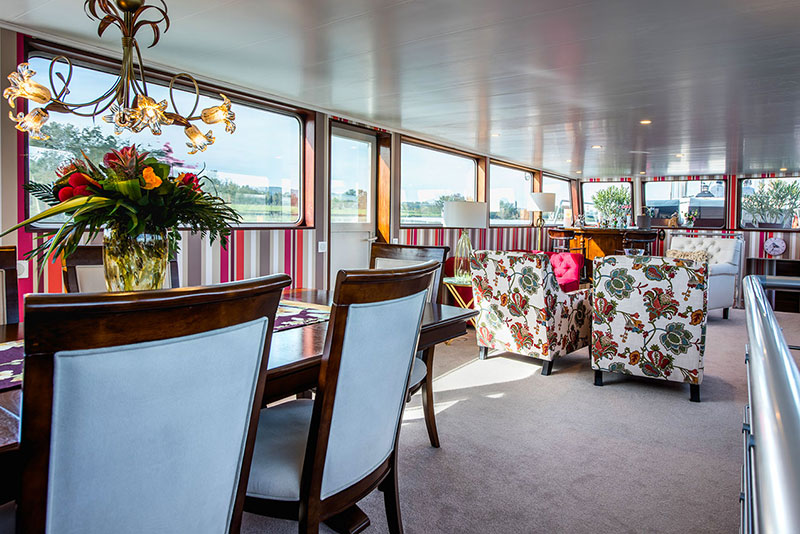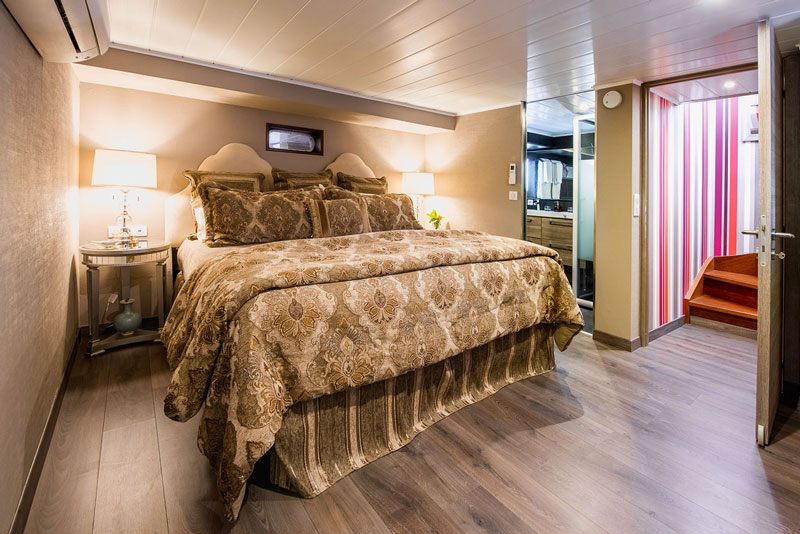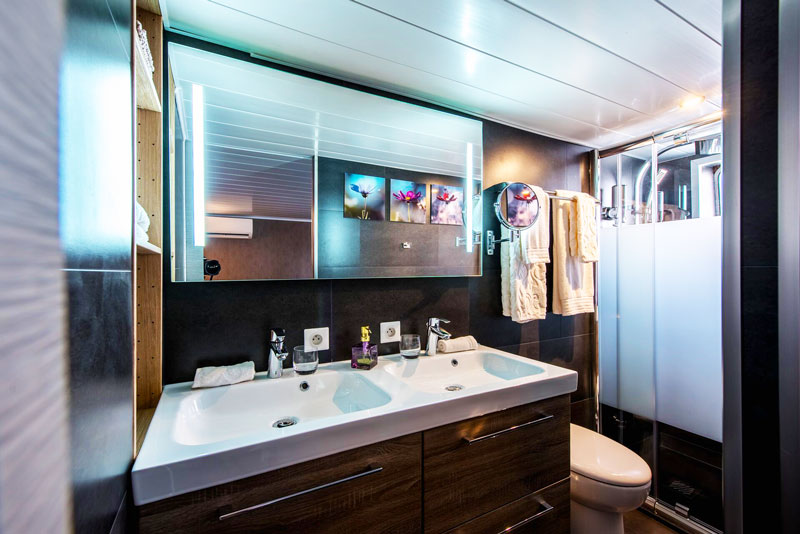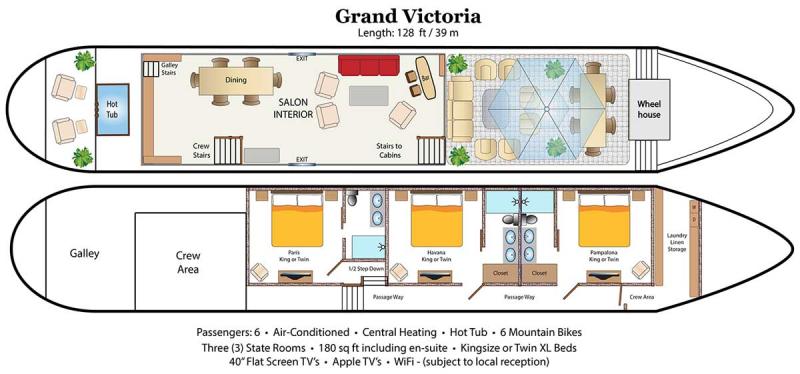 For bookings, rates and availability please check with their bookings agent Hotels Afloat.