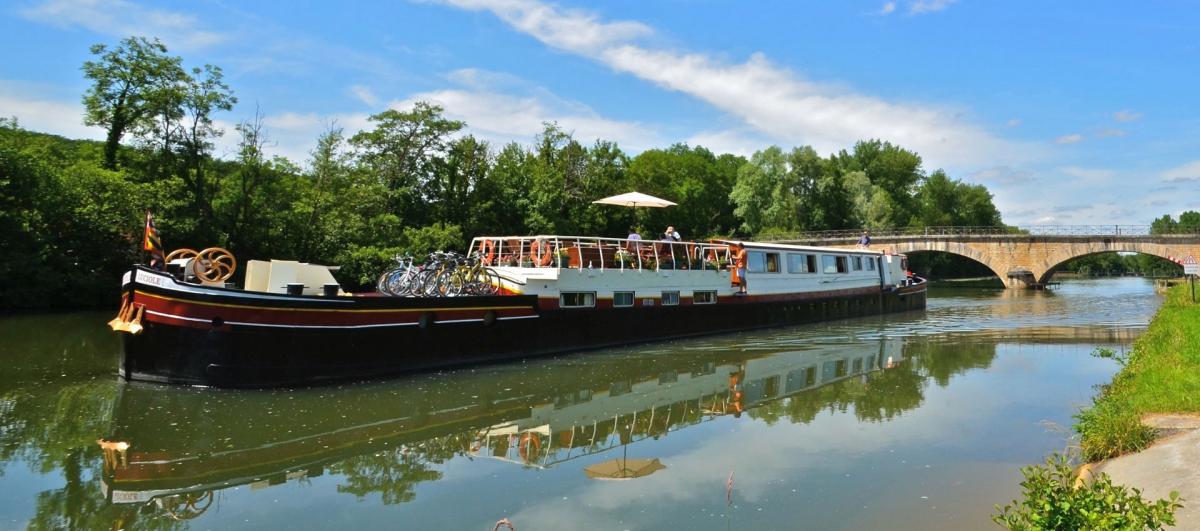 Cruise on board the Luciole
A floating adventure to savour
Travel onboard the Luciole
The barge has 8 cabins for a maximum of 12 passengers at any one time.
Cruising on the Canal de Nivernais from Clamecy to the historic city of Auxerre on the river Yonne. This barge is the most experienced and well known luxury hotel barge on the French waterways.
Fine wines and cuisine are served on board this very spacious vessel. The large sundeck is perfect for relaxing and watching the beautiful landscape slowly pass by. Excursions to nearby historical sites with your English speaking guide.
– Prices in US$-

| ACCOMMODATION | REGULAR | VALUE |
| --- | --- | --- |
| Charter up to 12 guests, whole boat | 65, 500 | 55, 000 |
| Charter up to 10 guests, whole boat | 56, 000 | 48, 500 |
| Adventure charter up to 12 guests, whole boat | 67, 500 | 57, 000 |
| Price per person in double or twin cabin | 5, 350 | 4, 800 |
| Single berth cabin | 5, 350 | 4, 800 |