To wine lovers "all roads lead to Beaune", once you've visited the town you'll understand why.
Beaune was once an important center of the territory ruled by the Dukes of Burgundy who made the city the parliamentary seat of Burgundy.
Now Beaune is home to some of the most important wine houses and has retained its prestigious history.
It is said that there are more than 100 kilometres of tunnels and wine cellars below the old streets, storing hundreds of thousands of red, white rosé and other types of bottled wine.
The old walled city retains some of it's hue ramparts which encircled and protected the people throughout the centuries and the town being concentrated around the magnificent "Hospices".
Once you are within the "walls" there are many cobbled and pedistrian streets to explore at your ease, makinf the town a joy to visit.
Les Hospices de Beaune

The famous Hospices de Beaune were built in 1442, this is one of the highlights to visit Beaune, although the exterior of the building is purposely austare and unimpressive, when you enter the courtyard you will be fascinated by the dazzaling coloured roofs. Also, do not forget to visit the stunning "polyptych" mural by Rogier van der Weyden which was painted between 1143-1452.
The history of "Les Hospices de Beaune"
Musee du vin, the wine museum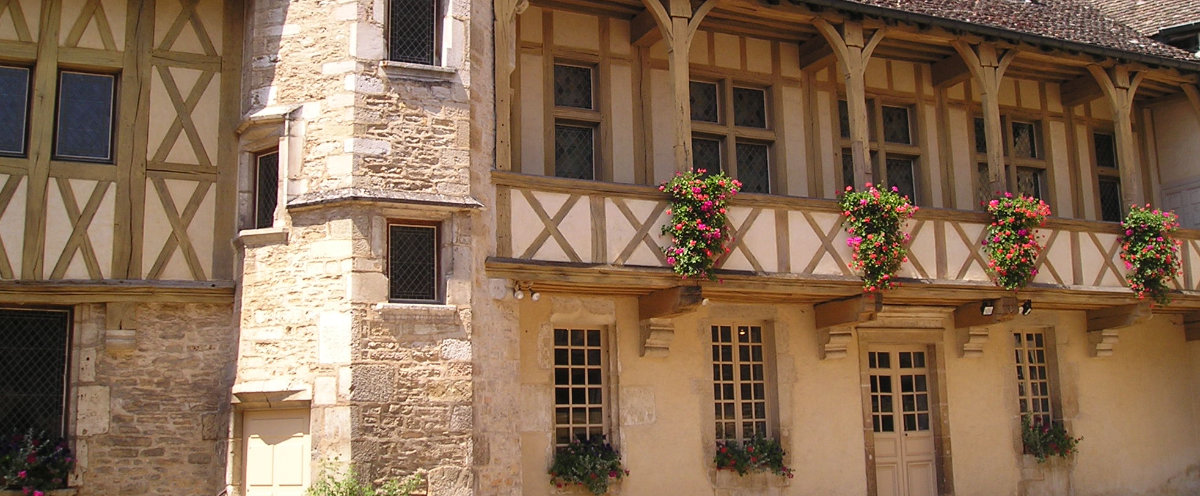 Streets and markets
In the old city centre there are fine boutiques, cheese and wine bars, cafes and terraces, markets and cobbled streets to explore around the Place Carnot.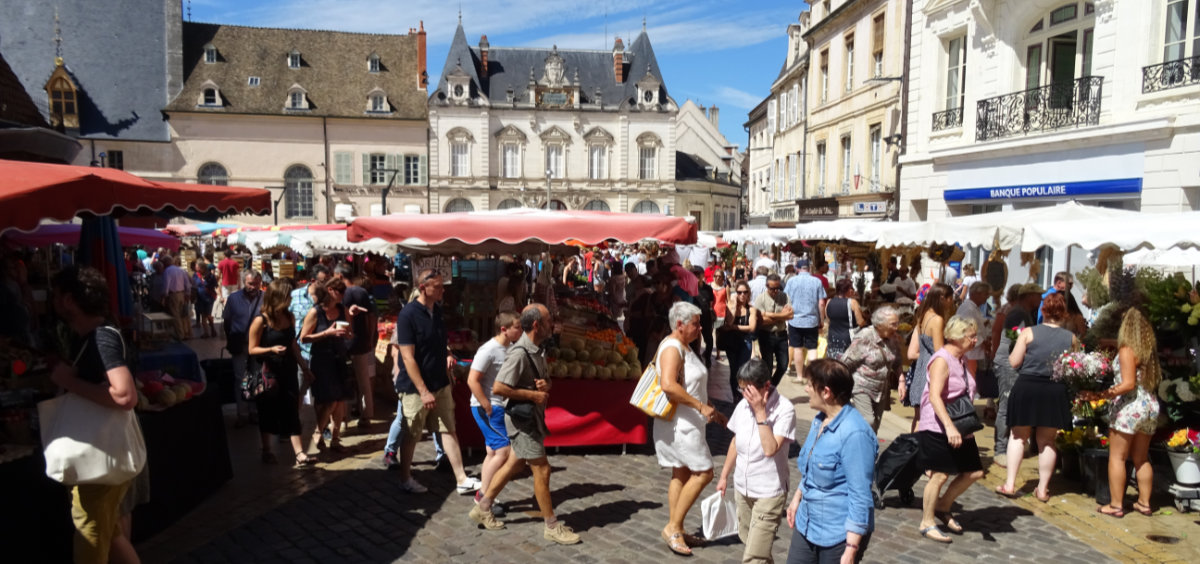 Beaune is home to a grand and colourful Saturday market with fresh fruit, vegetables, cheese, meats to delight your taste buds and many other products