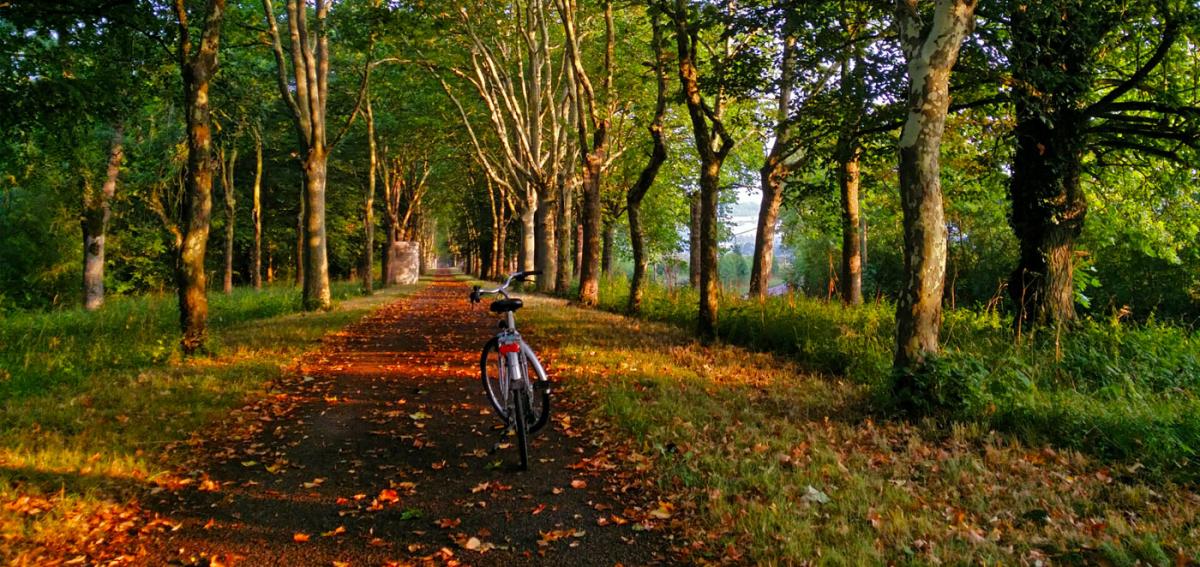 Cycling along the Burgundy canal
Cycling along the water's edge with miles and miles of tow-path just for you.

Over the last few years there has been a huge effort and much financing in the management and condition of the canal tow-path. The result is the "Velo-Route" and you can now cycle from end of the canal to the other on a specially prepared route. You can also take crafted circuits to explore the surroundings, villages and of places of historical interests.
The tow-path has been totally reconditioned to allow a very comfortable ride along side the canal. You can pass the barges, lock houses and cross any roads in safety. There are miles of macadam which is also open to rollers and skaters. There is no road traffic on the path, there are signs indicating distances and what to visit. Perfect for all ages and levels of cyclists.
If you like boats and bicycles why not combine both pleasures with barge cruise!
Mix your passion for cycling, the vine-yards and cruise along the canal with a Barge & Bike vacation.
The Burgundian region is ideal for cycling holidays. There are all types of terrain, low mountains, steep hills, soft undulating valleys and hills, to vast flat plains. the lowest point in altitude is 200 metres above sea level, and a highest point of 650 metres.
There are hundreds of kilometres of small country roads through vineyards; the granite hills of the Morvan regional park and of course theVeloroute which is a special track of more than 240 kilometres following the canal.
Combine your cycling and boating desires with a self-drive or barge rental cruise on the majestic inland waterways.
A fun ride along the tow track
To receive more information about cycle tours combined with a cruise in the Burgundy region, please use the form below.