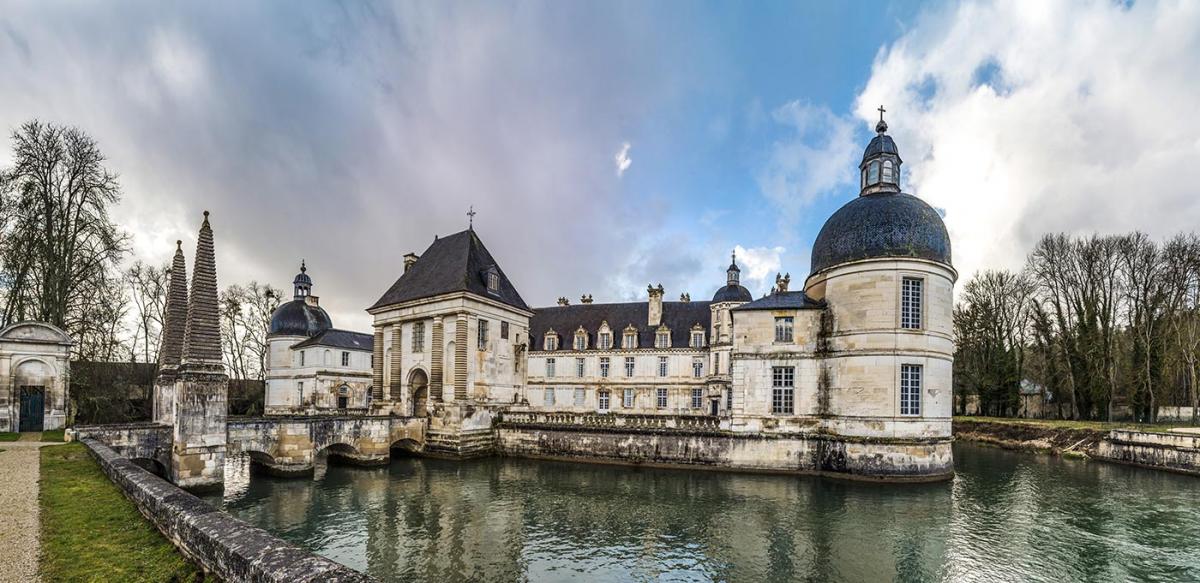 The village of Tanlay, with a population of 1000, offers a very pleasent nautical rest for people cruising on the Canal. You'll find the minimum necessities in the village, but a well managed port with deep moorings.
The 16th renaissance style Chateau of Tanlay is a grand visit and an easy 2 minute walk from the canal port. There is a delightful restaurant just beside the Chateau entance called "La Basse Cour de Tanlay".
You will also find a good 9 hole golf course within the chateau grounds.
Chateau de Tanlay