Postcard Buffon-les-Forges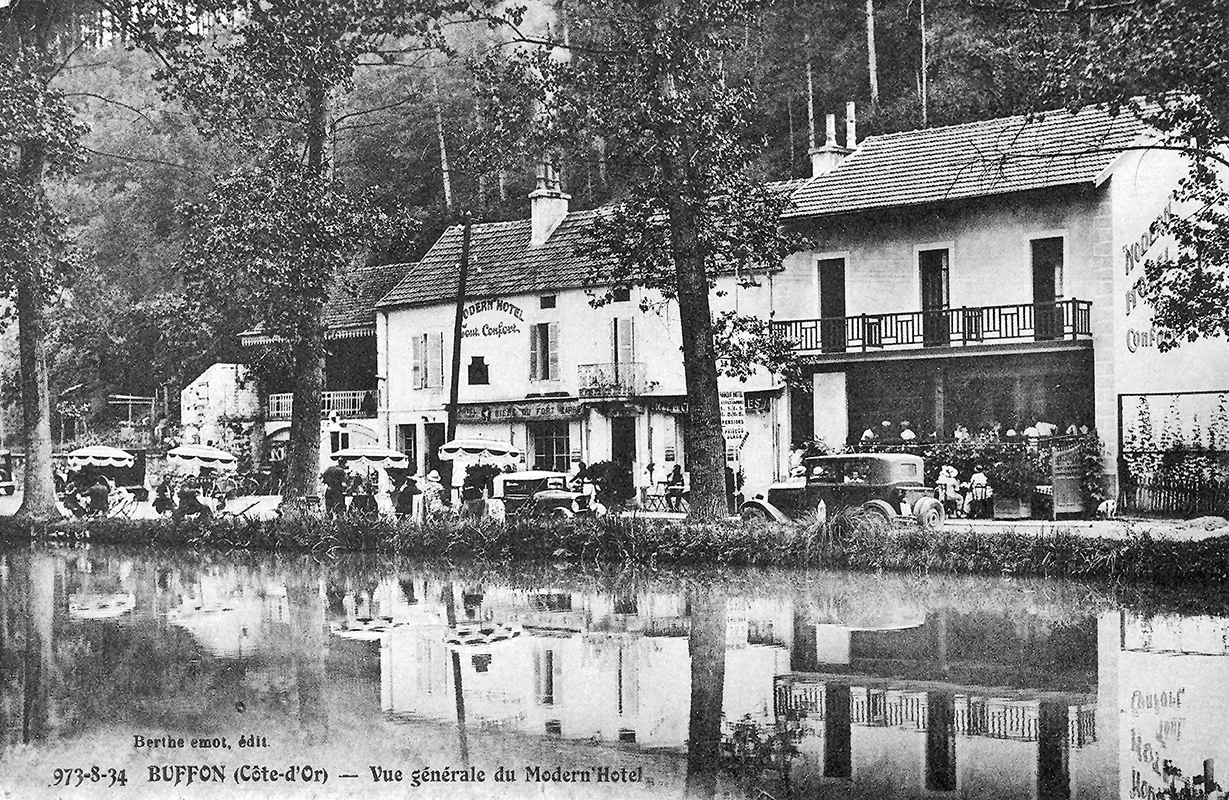 Buffon is one of those places which is very easy to pass by and not even notice. However, you should never underestimate what can be hidden around the corner.
Buffon is located on the Yonne side of the Burgundy Canal. The photo scene shows a very busy restaurant terrace at the "Modern Hotel" beside the canal, with people dressed and seated at tables with sun-umbrellas providing shade. Judging by the dresses and suits being worn by the customers the photo is taken on a Sunday or summer bank holiday.
The old cars are splendid, we'll try and have the models identified.
The canal is in the foreground, so the photo would have been taken from the tow-path side as the trees between the canal and the road to Montbard.
Discover the old Forges of Buffon, an insight into the beginnings of the industrial revolution.
More information about Montbard
View the next postcard of the electric tug at Pouilly-en-Auxois