Gissey sur Ouche a village on the Burgundy Canal
The village is on the Saône side of the canal, above Dijon between locks 32 and 33.

One of the most charming villages along the canal. It is an ideal mooring for boats of all sizes, a place to stay for a couple of days and appreciate the canal.
The surrounding hills offer miles of tracks and paths in the dense wood-lands. You should also visit the old wash house beside the bridge over the canal. The small chateau beside the church has honey for sale. There is a good cafe at the crossroads with lunch time menus.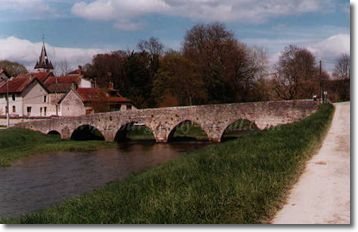 If you wish to have a drink walk towards the church, there is welcoming cafe with friendly owners.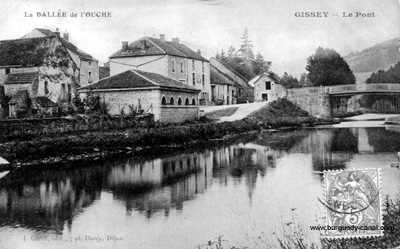 Moorings
There are various places to moor, when coming up stream from Dijon, on the left before the bridge or in the small bassin below lock 32.
It is also possible to turn a 38 metre barge here if the water level is correct.