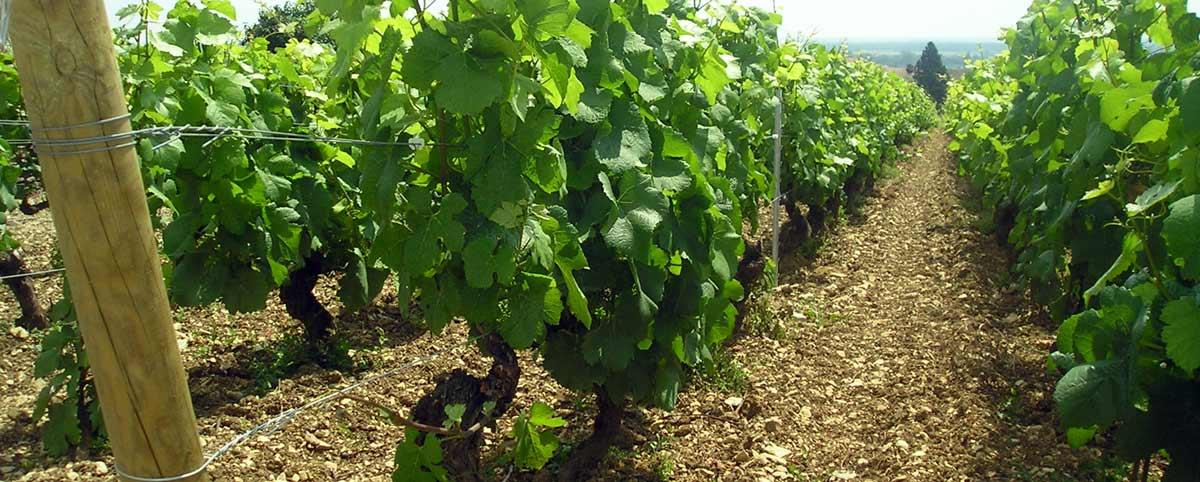 The wines from the famous vineyards of the Côte de Beaune and the Côte de Nuits are listed as Word Heritage with UNESCO.
Burgundy is one of the most famous and influential wine growing regions in the world. The first vines were introduced by the Romans, and later the industrious Cistercian monks developed the techniques and knowledge required for much larger scale production.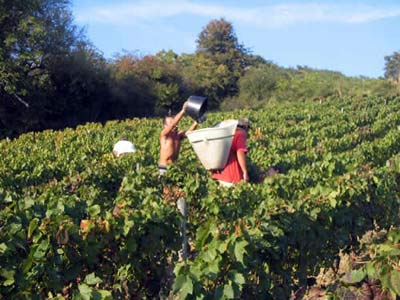 < As the monks began to explore the region of the Saône valley, they came across the stream of Vouge near the town of Nuis Saint Georges, it was here that they built the Clos de Vougeot and began planting vines of the sout-east facing slopes of the Côte de Nuits.
The monks knew the climate and soil where exactly what was required to grow grapes, all the ingredients where there to begin the incredible adventure of Burgundy red, white and rosé wines. History has proved that they were right.
Discover the Burgundy Vineyards with Max's Private Wine tours. Visit the famous and exclusive wines of the Côte de Beaune and the Côte de Nuits, wine tasting, restaurant, cellars and tours of the most renowned Crus with the expert guidance of Mr. Max Renau.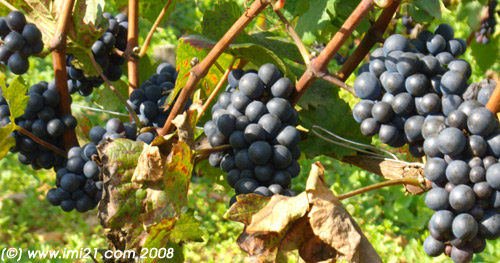 The great Burgundy vine-yards
Côtes de Nuits
Fixin
Gevrey Chambertin
Nuits Saint Georges
Vosne-Romanée
Clos de Vougeot
Côtes de Beaune
Aloxe Corton
Chassagne Montrachet
Mersault
Pommard
Puligny Montachet
Savigny les Beaune
Volnay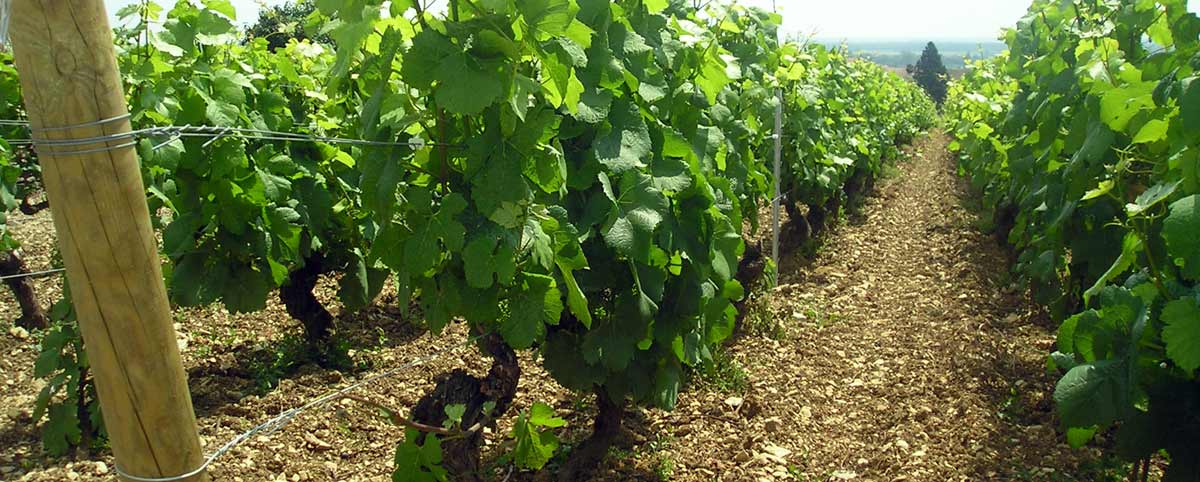 The vine yards do not suddenly stop, but continue towards the south following the river Saone and Rhone valley, they then become the regions of Chalonais, Maconnias and the Beaujolais…
Wine growing areas
There are hundreds of square kilometres of vines in Burgundy, you can taste wine in almost every village. There are also touristic routes such the "Route de Grand Cru" which will take you through some of the most interesting areas.
The Côtes de Nuits & Cotês de Beaune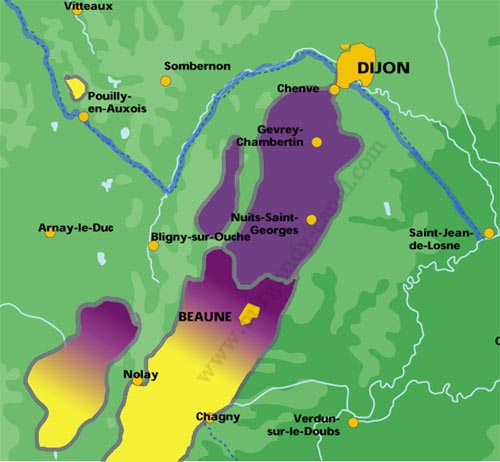 As you can see, the vineyards of the Cote de Nuits and Cote de Beaune begin to the south of Dijon, moving south-westwards following the valley made by the river Saône. They will then join the Chalonaise, Maconaise, Beaujoulais and final the Cote du Rhone vines. Although there is no real production of wine along side the canal, some people have began to introduce Bio wines in fields which produced wines many years. For example near the small village of Malain a few miles from Dijon there is a production of sparkling Cremante white wine
The Chablis region in northern Burgundy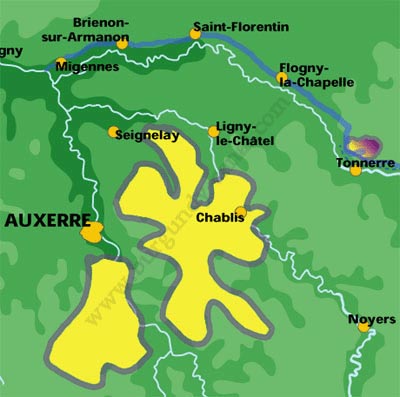 In northern Burgundy you will find the well known dry white wine vineyards of Chablis, which is always a Chardonay grape. Located near the town of Tonnerre along the canal, you have the lesser known red wines of Irancy.