Vernarey-les-Laumes is a small but important town with a well-used railway station offering train connections with Paris, Dijon and Montbard.
There's a good variety of shops and a couple of supermarkets, but it could be a good idea to cycle there as it is 1.9km from the canal.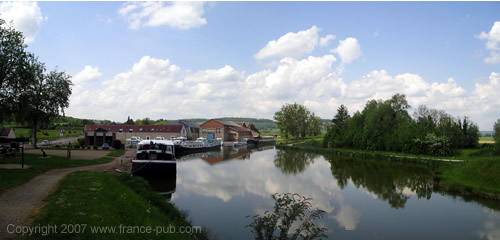 The port has been rebuilt and now offers deeper moorings. The quay is quite calm and you can have an agreeable stay.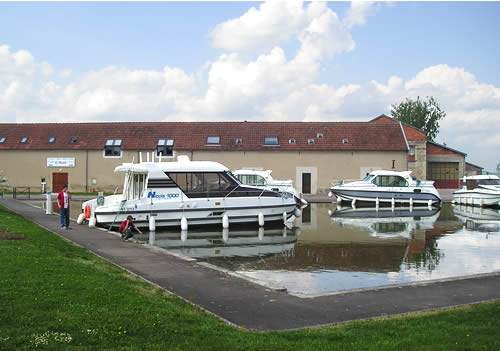 You are also just a few miles from the abbey of Fontenay and the fascinating Gallo-Roman site of Alesia Sainte Reine, both of which you should take time to visit.
A view of the port in Venarey-les-Laumes many years ago, with wooden-hulled barges awaiting cargo. The photo is taken looking upstream.